---
Michael Novakhov's favorite articles – 11:05 AM 9/26/2022
#Counterintelligence The FBI #FBI is not able to handle the Counterintelligence matters due to the INHERENT LIMITATIONS OF ITS PECULIAR, DEEPLY INGRAINED INSTITUTIONAL CULTURE which cannot be reformed. Establish the brand new elite Service under the full control of ODNI and NCSC. The post #Counterintelligence The FBI #FBI is not able to handle…
#counterintelligence #FBI FBI counterintelligence – Google Search google.com/search?q=count… The post #counterintelligence #FBI FBI counterintelligence – Google Search google.com/search?q=count… first appeared on The Russia News Review.The post #counterintelligence #FBI FBI counterintelligence – Google Search google.com/search?q=count……
The News And Times Information Network – Blogs By Michael Novakhov – <a href="http://thenewsandtimes.blogspot.com" rel="nofollow">thenewsandtimes.blogspot.com</a>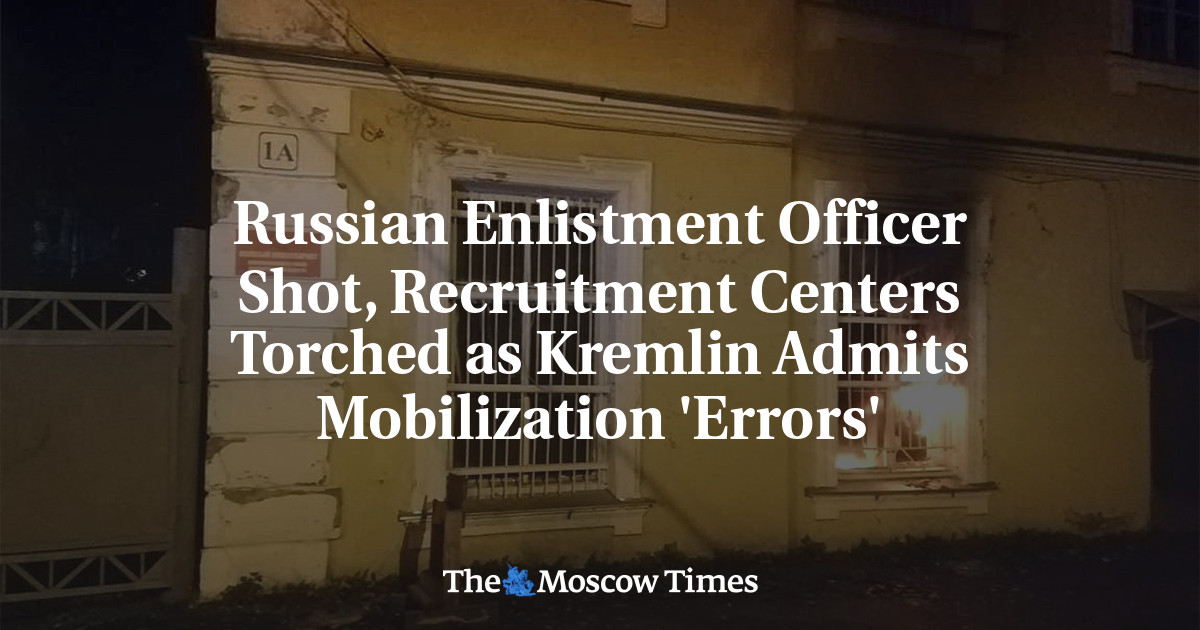 A Siberian enlistment officer has been shot and seriously wounded during Russia's military call-up, regional authorities said Monday as rising discontent over the draft prompted the Kremlin to acknowledge "errors" in the process.
Gruesome footage from an Irkutsk region military recruitment office showed a man in fatigues shooting another man point-blank and sending others scattering from the assembly hall.
The shooting marks one of the most dramatic instances of outrage over President Vladimir Putin's draft of around 300,000 reservists for battle in Ukraine. 
Igor Kobzev, the governor of the Irkutsk region 5,000 kilometers east of Moscow, said chief enlistment officer Alexander Yeliseyev was critically wounded and is now fighting for his life as a result of the shooting.
The shooter, whom Kobzev has not identified, was detained at the recruitment office in the Irkutsk town of Ust-Ilim.
Local media outlets with close links to the security services identified the shooter as local resident Ruslan Zinin, 25.
Zinin's mother, Marina Zinina, told the Astra independent news website that Zinin was "very upset" because his friend without military experience had allegedly received draft papers despite the authorities' pledge to recruit strictly experienced reservists.
"Ruslan himself did not receive a summons, but his best friend did yesterday," Zinina was quoted as saying.