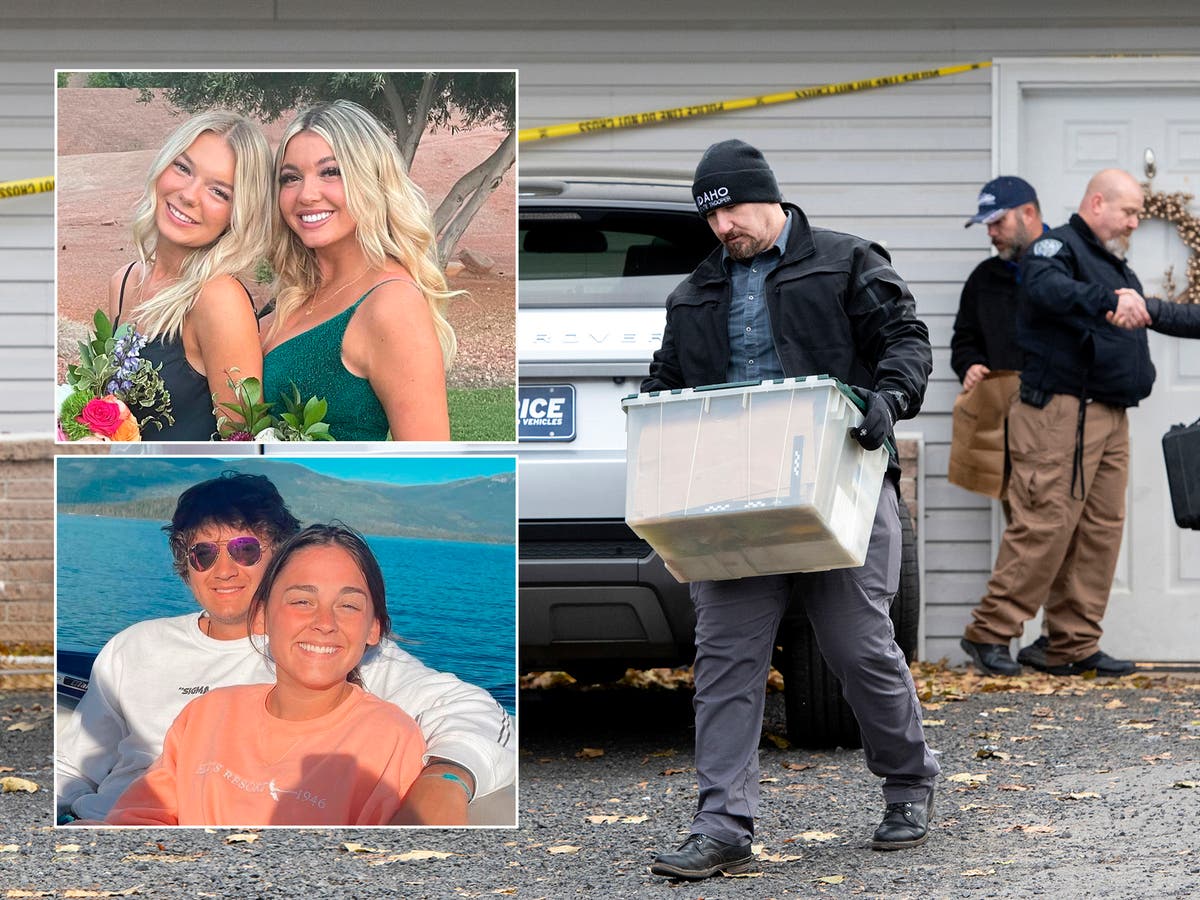 Jump to content
Idaho student murders: Police believe four killed in 'targeted attack'
Police investigating the brutal murders of four University of Idaho students have sparked confusion over whether or not the killings were "targeted", as they accused the local prosecutor of "miscommunication".
Ever since Madison Mogen, Kaylee Goncalves, Xana Kerndole and Ethan Chapin were stabbed to death on 13 November, investigators have claimed the attacks were "targeted".
On Wednesday, Latah County prosecutor Bill Thompson said in interviews that it was "perhaps not the best word to use" before saying that the "attack was intended for a specific person".
Hours later, Moscow Police clarified that officials "do not currently know if the residence or any occupants were specifically targeted" and that Mr Thompson's comments were the result of "miscommunication".
The walkback comes as the first lab results from the crime scene came back and as the victims' families gave emotional speeches at a vigil at the university campus on Wednesday evening.
Goncalves' father Steve Goncalves vowed to "get our justice" and revealed that his daughter died in the same bed as her best friend Mogen.
Registration is a free and easy way to support our truly independent journalism
By registering, you will also enjoy limited access to Premium articles, exclusive newsletters, commenting, and virtual events with our leading journalists
Already have an account? sign in
Registration is a free and easy way to support our truly independent journalism
By registering, you will also enjoy limited access to Premium articles, exclusive newsletters, commenting, and virtual events with our leading journalists
Already have an account? sign in
Madison Mogen, Kaylee Goncalves (top left), Xana Kerndole and Ethan Chapin (bottom left), were found butchered in their home (right)
Jazzmin Kernodle/The Moscow-Pullman Daily New/AP
Please refresh the page or navigate to another page on the site to be automatically logged inPlease refresh your browser to be logged in