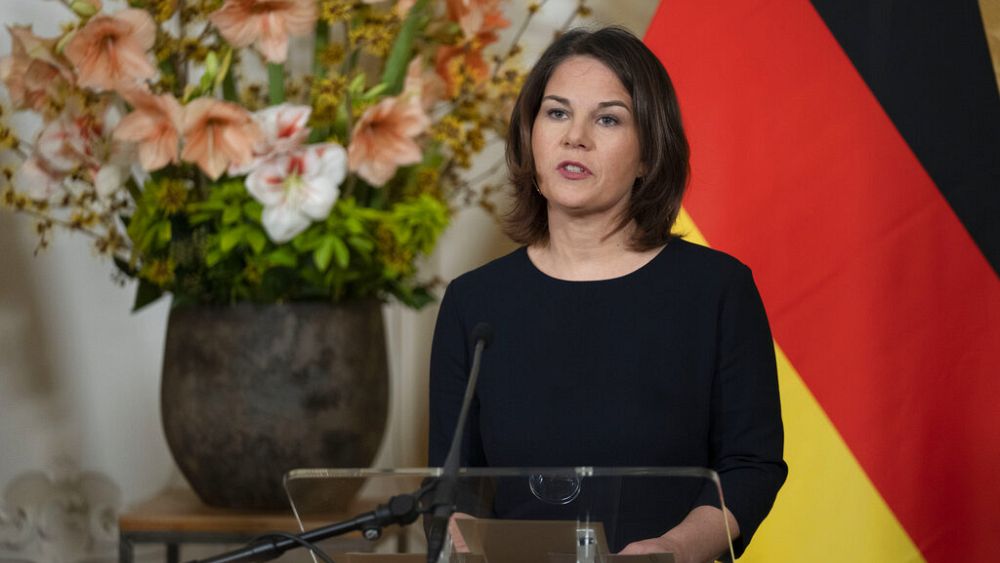 Germany's Foreign Minister says her government wouldn't "stand in the way" if Poland were to give Leopard 2 tanks to Ukraine without its authorisation.
Annalena Baerbock made the comment in an interview with French TV station LCI in what appeared to be the first clear signal from Berlin over the contentious issue.
Warsaw has been waiting for the green light from Berlin to provide its German-made armoured vehicles to Kyiv, and the Polish prime minister is clear on where he stands. 
Posting on Twitter, Mateusz Morawiecki said: "We will not stand by idly and watch Ukraine bleed to death. If we don't get German agreement on the Leopards, we will build a "smaller coalition" of countries ready to donate some of their modern tanks to a fighting Ukraine"
In his nightly address, Ukrainian President Volodymyr Zelenskyy said the main focus of the war is the issue of defence. He explained that "this week will be the time of appropriate decisions" and that solutions had "already been prepared", which he says "will be fair."
Zelenskyy also referred to the visit by former British Prime Minister Boris Johnson on Sunday, saying that the trip was symbolic as it took place on Ukraine's Unity Day. It came days after Mr Johnson was awarded an honorary 'Citizen of Kyiv' medal at the World Economic Forum in Davos.
On the Russian side, the Kremlin claims its offensive operations have "taken more advantageous lines and positions" in the Kherson and Zaporizhzhia regions.
On Friday it claimed its forces had captured the village of Klishchiivka, just nine kilometres from Bakhmut in eastern Ukraine.
However, there's been no official comment on the claim from the Ukrainians although they did confirm that Russian forces are on the edge of Bakhmut.
Watch the video in the player above.